News

Introducing self-service terminal DD2050 from Bilanciai
7 May 2019
The self-service terminal DD2050 combines a modern weighing terminal, a computer, identification tools, a receipt printer and a controller, housed in a weatherproof stainless steel case. Such a set of devices allows you to create a flexible solution to ensure the weighing of cars without the participation of the of the weighbridge operator, providing full control and logging of weighing. The terminal is located near the platform of automobile scales on convenient height for performing actions directly from the vehicle cabin.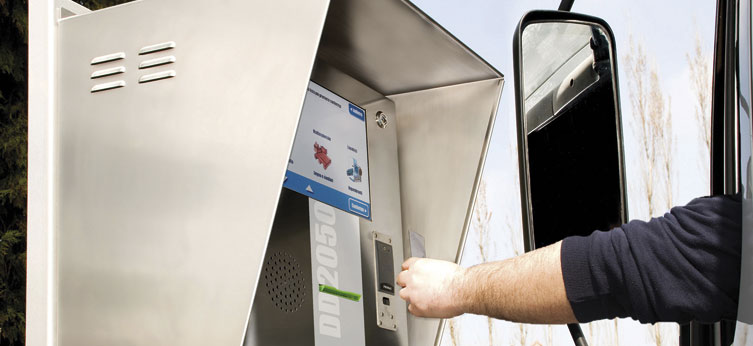 In addition, the presence of barcoding of documents and the possibility of using joint databases, allows you to create a unified system of weighing control in the firm by combining all critical points through the computer network. The possibility of programming an built-in computer does not limit the use of this terminal only to weighbridges and scales in general, but allows you to create self-service terminals for any needs.
Main features:
ccolor touch screen display 12,1";
built-in industrial computer: 500 MHz CPU, 128 MB RAM, 128 MB Flashdisk;
100 MB Ethernet interface;
three configurable RS-232S/RS-422/RS-485 ports;
three USB ports;
SD and CF flashcard interface;
two discrete In/Out ports;
two independent weighing ports for 12 analog or digital load cells;
three ports and interface expansion slots.